family-Owned Syrian Mediterranean Restaurant in Anaheim
Food that will remind you of home
Finding Comfort in Our Mediterranean Food Away From Home
Aleppo's Kitchen is our second home. This home of ours is a family owned Mediterranean restaurant that we believe serves the best Mediterranean food in Anaheim, Orange County. Aleppo to many is known as the culinary capital of the Middle East for its diverse kitchen. Due to its geographic location, the Aleppian kitchen is a fusion of the Turkish, Syrian, and Armenian cuisine.
We came from Syria just a few years ago, escaping the bloodshed and seeking refuge. We felt there was a lack of Syrian food in Anaheim restaurants. Together we opened this Mediterranean restaurant, so we and others can feel at home.
Many will tell you that we specialize in mostly kibbeh and kabob, but we also serve vegetarian and vegan platters to make everyone feel at home, meat and non-meat eaters alike. We feel that there is a part of the Middle Eastern and Mediterranean cuisine that has not gotten the exposure it should get, especially restaurants in Anaheim, and we hope to change that with our food.
In our eyes, what sets us apart from the other Mediterranean or Middle Eastern restaurants is the fact that we pride ourselves on getting the best quality ingredients for our customers. Even if we have to spend a few extra dollars, at least we know what we are serving our customers is freshly made and is high-quality food that is home-made. We invite everyone to come and try our Mediterranean food in Anaheim located in the heart of Orange County.
Whether it's your annual office party or your very own wedding, there is no event too big for us to cater. Learn more about our catering services and how we can help you!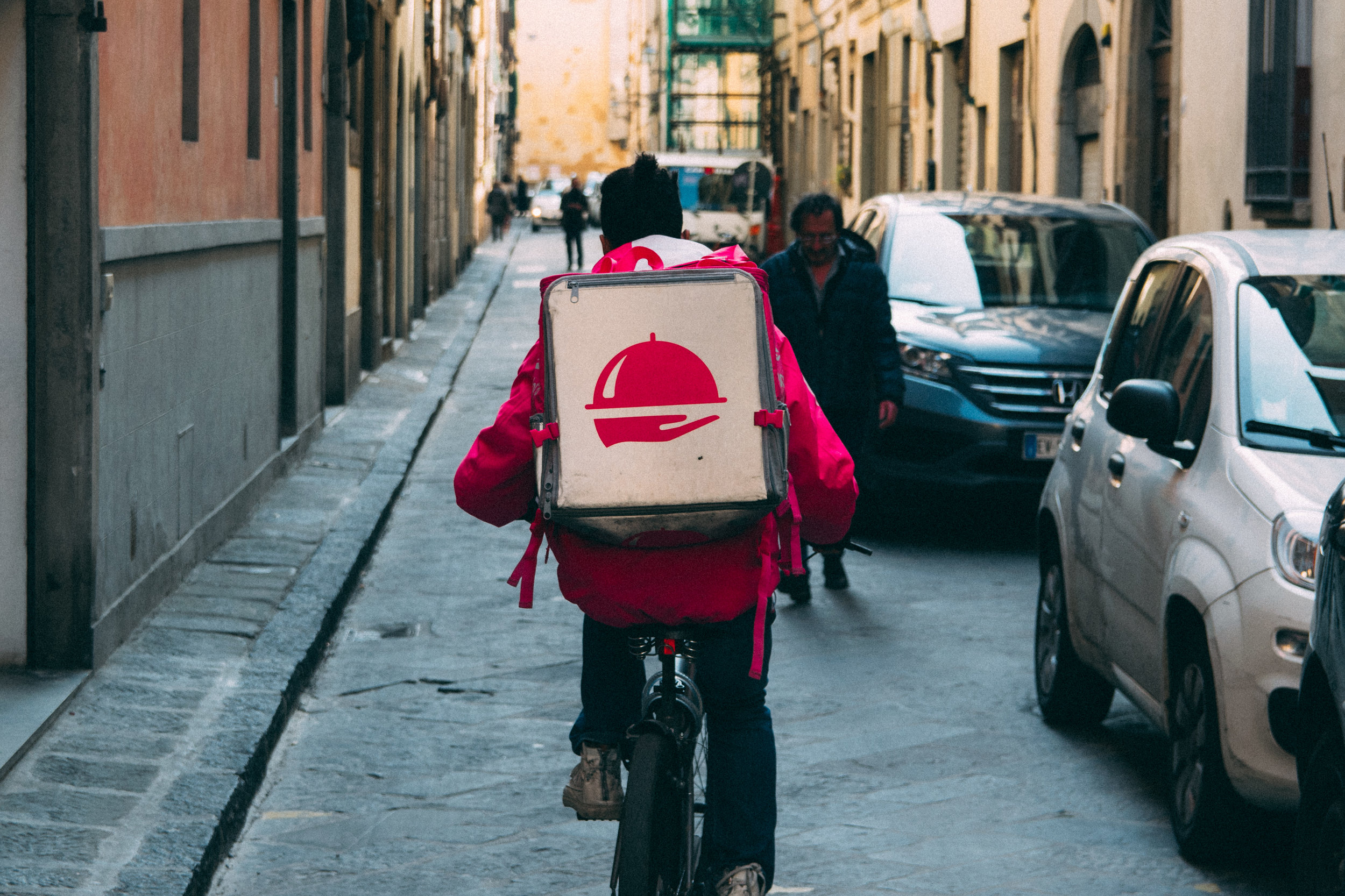 Are you too lazy to leave your house for food? Don't sweat it. We've got you covered with Grubhub delivery. Have a sizzling Mediterranean meal within the hour on your dining table.
We can't wait until Ramadan is here already! Our premier Mediterranean Iftar buffet in Anaheim is filled with appetizers, main courses, desserts and drinks that you can't even imagine.
Frequently Asked Questions
what type of cuisine is aleppo's kitchen?
We do not like to associate ourselves with just one cuisine, but we identify mostly with the Mediterranean cuisine. Other cuisines we identify with include Middle Eastern and Syrian kitchens. The unique aspect of the Aleppian kitchen is the diversity it has from many different cultures. The Syrian cuisine has the greatest influence on our food, but the Turkish and Armenian kitchen have their fair share of input. Aleppo being on the Syrian-Turkish border invites a lot of cultural exchange with Turkey. Also, considering at least 10% of Aleppo's population is made up of the Armenian community you start to see the diversity in the Aleppian food.
do you offer take-out, delivery, or catering?
Yes! We actually offer all three of those services.
You can call us at (714) 991-5000 to order take-out.

You can go to our order now page to request a delivery from our delivery partner, Grubhub.

As for catering fill out an inquiry form for a FREE quote and we will get back to you as soon as we can.
What special events do you hold?
We have a few special events that occur throughout the year at Aleppo's Kitchen
*If you have any questions don't hesitate to call us during our hours of operation. We are happy to help address questions or concerns.
Contact Aleppo's Kitchen
Our goal at Aleppo's Kitchen is to reach as many people as we can throughout Orange County and Southern California with our food. Join us in spreading the word! For any questions or concerns, you may have about the restaurant services that we offer please feel free to send us a message or call us at (714) 991-5000.